UZ-Lab at Cleveland State University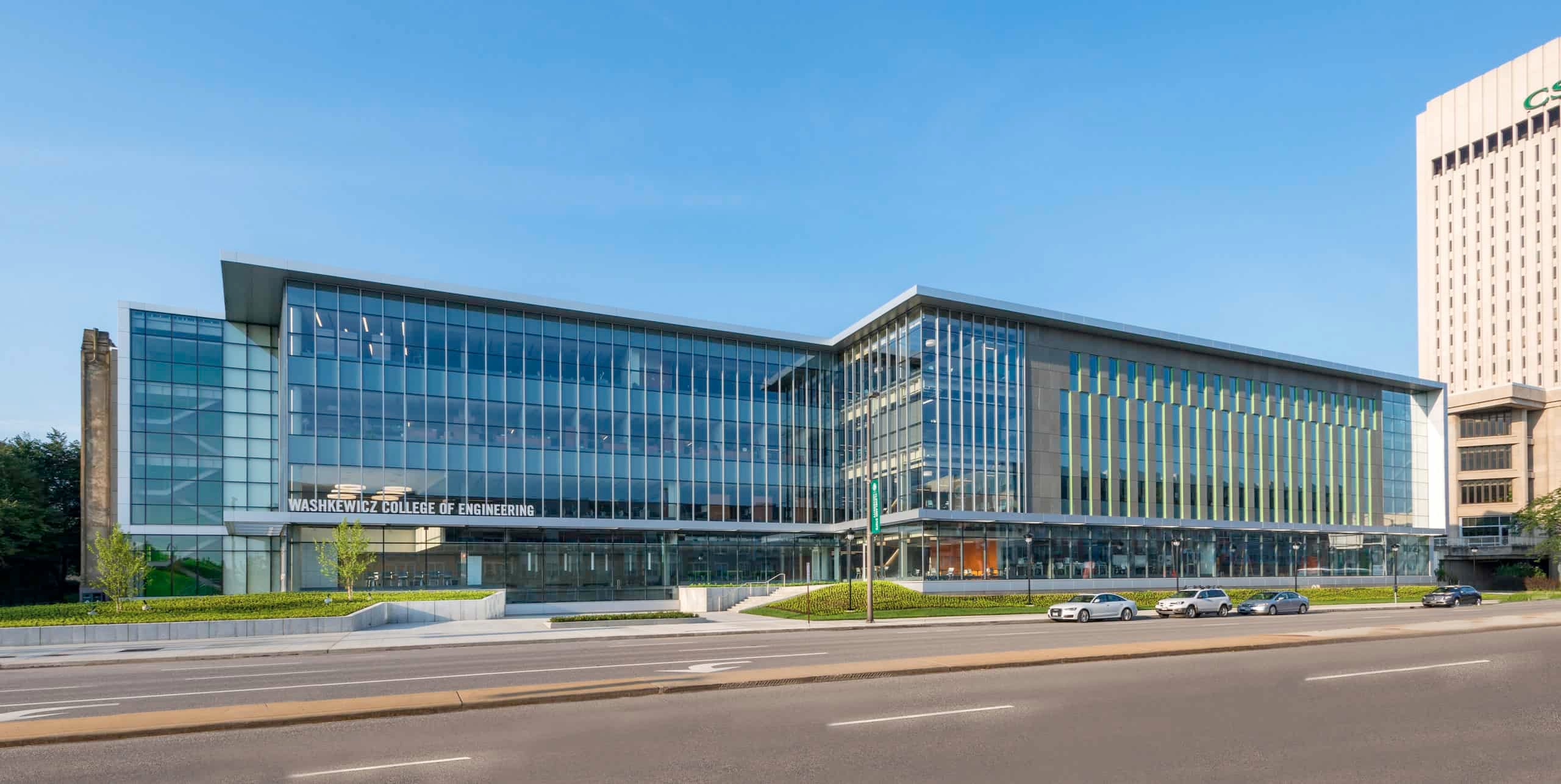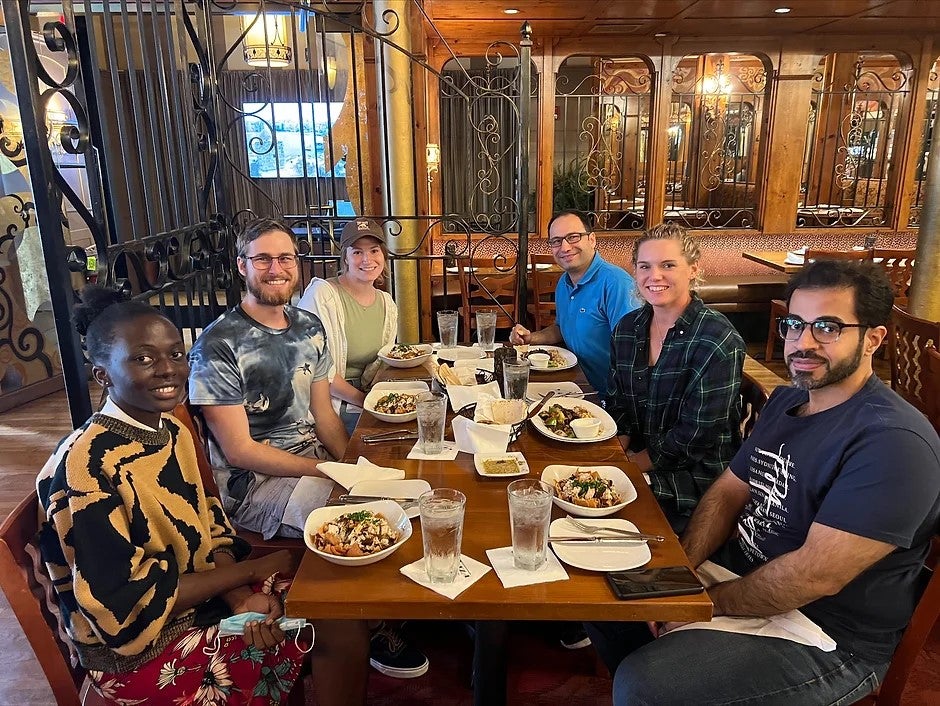 About UZ-Lab @ CSU
UZ-Lab@CSU aims to address the challenges in life sciences and medicine by using engineering-centered approaches. Our multidisciplinary work in collaboration with academic and industrial partners focuses on biomaterials, flexible/piezo-electronics, tissue engineering, regenerative medicine, drug/gene delivery and membrane separation applications. With our research efforts, UZ-Lab@CSU is ultimately aiming to develop simple, inexpensive, easy-to-use, yet broadly applicable and commercially viable platforms/interfaces that will facilitate technological translation to clinic and have societal impact. At Cleveland State University we are based in the Chemical and Biomedical Engineering Department which is located on the fourth floor of the newly built Washkewicz Hall. Our Applied Biomedical Engineering Program operates in collaboration with the Department of Biomedical Engineering in the Lerner Research Institute of the world-renowned Cleveland Clinic.
The main goal of our research program is to elucidate the mechanisms underlying material structure-property relationships, material-cell and cell-cell interactions to mimic tissue architectures, control cellular behavior and enable therapeutic treatments. We particularly concentrate on 1) the development of functional biomaterials-based biodegradable and implantable flexible/piezo electronic biointerfaces or conductive platforms for stem cell-based therapies targeting tissue regeneration with an emphasis on central/peripheral nervous system problems; 2) the design of flexible electronics and nanoscale platforms-based drug/gene delivery systems for on demand therapeutic treatments with a particular focus on different cancer types and ocular conditions; and 3) the fabrication of stimuli responsive polymeric membranes for bioseparations, particularly nano sized small molecules produced by the cells (i.e., extracellular vesicles). To achieve these goals, our research leverages the elements of materials science, membrane science, biology and nanotechnology, which are accompanied by the utilization of diverse tools from material synthesis and characterization, surface chemistry, stem cell biology, micro/nano fabrication, additive manufacturing and microfluidics.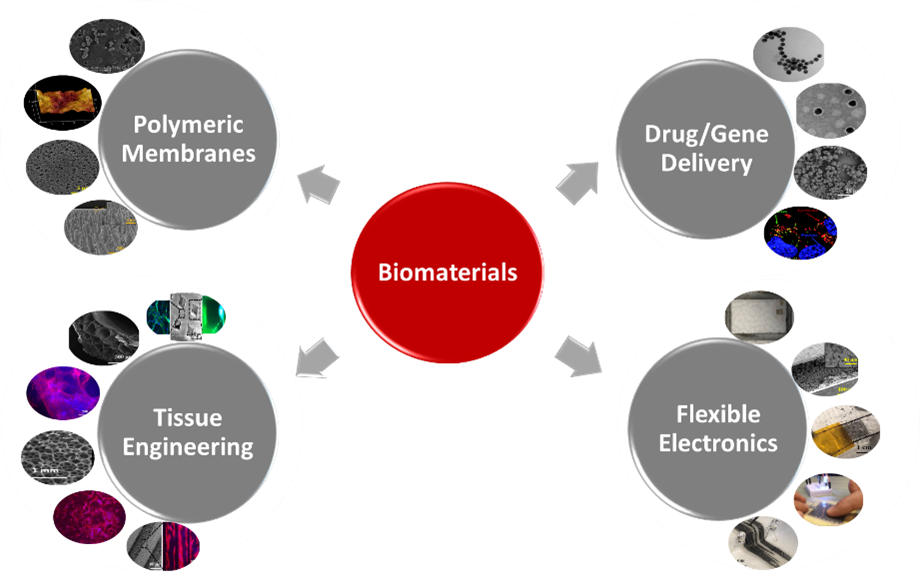 For details about our current research projects visit our group website.
Selected Publications
For complete list of publications, book chapters and patents visit Google Scholar.
News and Announcements
April 2023: Congratulations to Sabrina for winning the Individual Medalist Honors and being a Horizon League Conference Champion! Best of luck in post season play! Click the link for more!
April 2023: Dr. Uz is officially affiliated with Biomedical Engineering Department in Lerner Research Institute at Cleveland Clinic. This will further UZ-Lab capabilities and will foster strong collaborations.
March 2023: NIH Grant Awarded!!! Dr. Uz has just been awarded a new NIDDK/NIH Stephen I. Katz Early Stage Investigator Research Project Grant-R01 providing $2,339,409 in funding over five years to advance UZ-Lab's research in the field of Urology. In this project, Dr. Uz will be collaborating with Dr. Margot Damaser from Cleveland Clinic Lerner Research Institute, and Dr. John Rogers from Northwestern University. Here is the link for the news!
January 2023: NSF Grant Awarded!!! Our collaborative project entitled "Restoring the Mechanosensation in Engineered Skin using Controllable Cellular and Extracellular Cues" got an award of $503,973 for three years. UZ-Lab will be working closely with our collaborator, Dr. Hasan Erbil Abaci from Columbia University, Dermatology Department.
For more visit our group website.
Contact Us
If you would like to join our team, please contact Dr. Metin Uz by email and include your C.V. with a brief description of interests specific to our work. Requirements may change based on the funding availability and project needs, but we are always excited to meet exceptionally talented and highly motivated postdocs, Ph.D. and M.Sc. students to join our new and competitive research team.
Follow us on LinkedIn and Twitter or visit our group website.